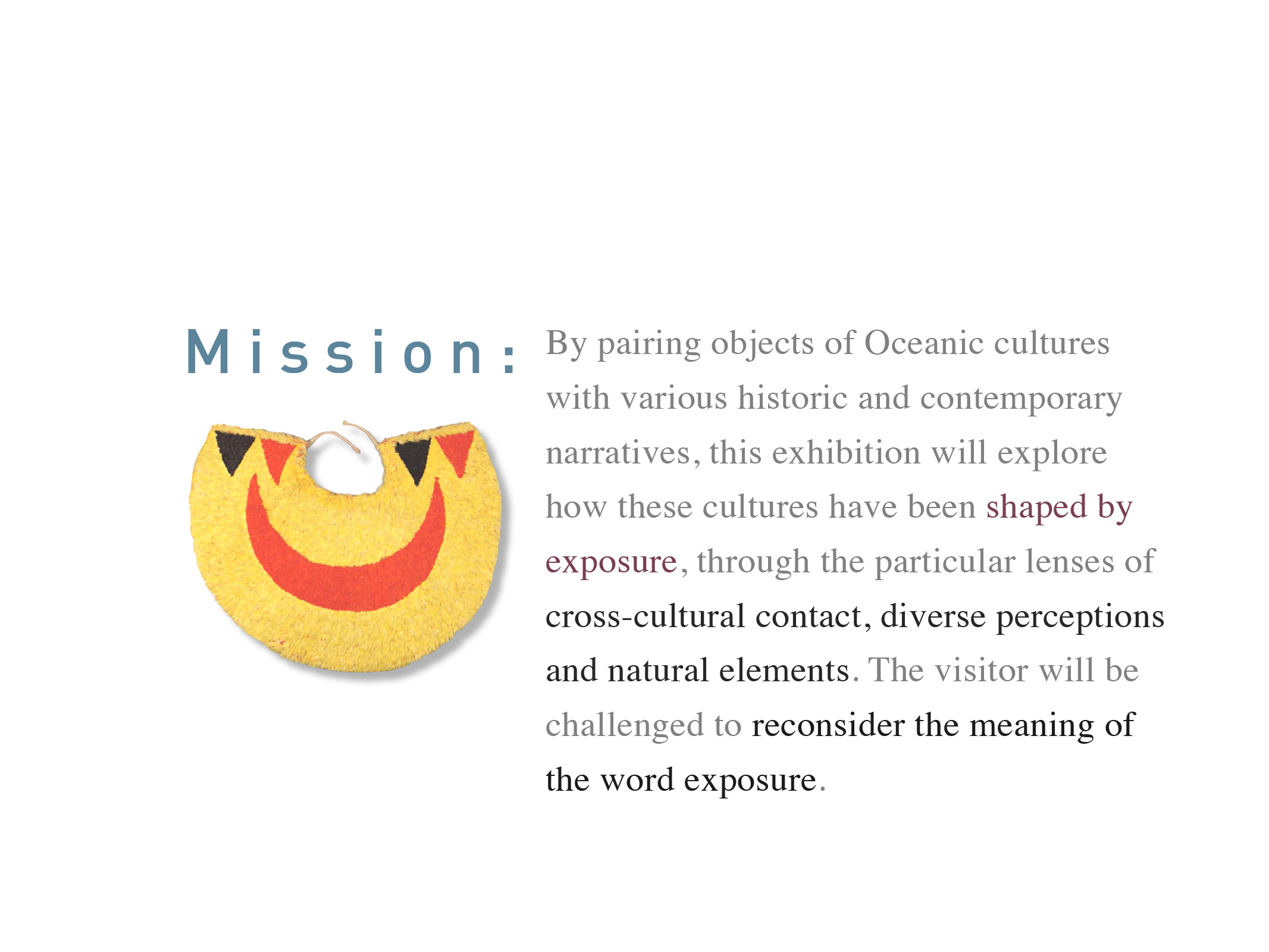 Given a collection of objects from the Penn Museum of Archeology and Anthropology's Oceanic collection, Exposure: Oceania from Contact to Impact was an exhibition that aimed to challenge visitors about the meaning of the word exposure, reframing a word that when used culturally often has negative connotations. The exhibition created a layered meaning of the word, framing exposure in terms of cultural and natural elements, and in each case presenting both negative and positive views of the word.
Exhibition developed collaboratively with:
Katie Coleman, Ji Hea Kim, Ying-I Lee, Kelly Murphy, Megan Olver, Rachel Thomas, Renee Wasser, Mike Zimmerman.